SWITZERLAND: WHERE DREAMS TAKE FLIGHT
Switzerland, despite its small, mountainous terrain, stands as one of the world's wealthiest nations, nestled in the heart of Central Europe. This landlocked country, approximately the size of New Jersey, is flanked by France and Italy and shares its borders with Austria, Germany, and Liechtenstein.
Renowned for its exquisite craftsmanship, the Swiss are celebrated for their exquisite chocolates, precision watches, and intricately designed clocks. Switzerland's cultural diversity is reflected in its language landscape, with no single official language. The Swiss people converse in a variety of languages, including Swiss German, French, and Italian.
BENEFITS OF STUDYING IN SWITZERLAND
World-Class Education System: Switzerland offers an education system renowned for its excellence.
High Salaries and Low Unemployment Rates: Students can look forward to promising career prospects with high incomes and low unemployment rates.
Safest Country: Switzerland's commitment to safety ensures a secure environment for international students.
High Quality of Life: Experience a top-notch quality of life, including healthcare, infrastructure, and overall well-being.
Multilingualism: The opportunity to learn multiple languages broadens your horizons and enhances your global communication skills.
Diversity and Culture: Embrace a rich tapestry of cultures, contributing to a vibrant and inclusive academic environment.
A Large Expat Population: Connect with a thriving expatriate community for a sense of belonging and networking opportunities.
Proximity to the Rest of Europe: Explore the beauty and history of Europe with the continent at your doorstep, just a few hours away.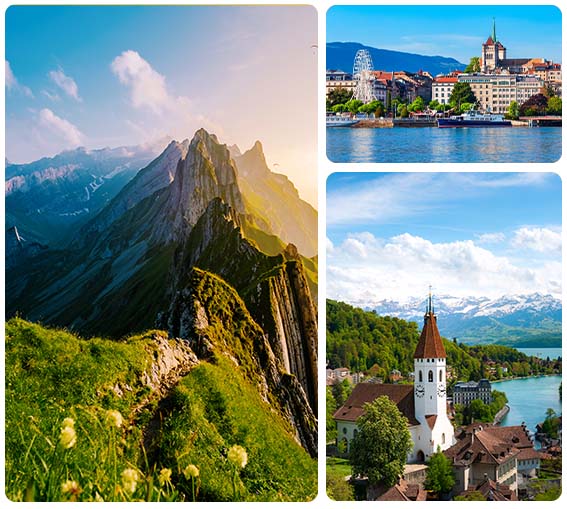 B.H.M.S. is a distinguished member of the Bénédict Switzerland group of educational institutions, with a legacy dating back to its founding in 1928. Bénédict School, a prominent private educational organization, annually imparts education to over 15,000 students, both on a full-time and part-time basis.
Established in 1998, B.H.M.S. is a proud extension of the Bénédict Schools in Switzerland, which are strategically located in St. Gallen, Zurich, Lucerne, and Bern. B.H.M.S. School specializes in delivering comprehensive undergraduate, graduate, and postgraduate programs in the fields of Hotel Management, Culinary Arts, as well as a Masters in Hospitality and Global Management.
UNIVERSITIES & ACCREDITATION
B.H.M.S. has a partnership with The Robert Gordon University (RGU), Aberdeen, UK, offering Bachelor's and Master's degrees in Hotel & Hospitality and Global Business Management in Switzerland. RGU was awarded Scottish University of the Year in 2021 and is renowned for teaching excellence and graduate employability.
B.H.M.S. collaborates with York St. John University to offer the prestigious MBA Dual Degree program.
B.H.M.S. Culinary program is accredited by the Accrediting Commission of the American Culinary Federation Foundation.
B.H.M.S. is an eduQua-certified Swiss institution, complying with federal and state laws, ensuring quality education in Luzern. EduQua, associated with SQS, is the Swiss standard for education quality assurance.
B.H.M.S. is SQS-certified for meeting global quality service standards.
B.H.M.S. is a full member of Switzerland's Private School Register, certified for excellence and integrity in high-quality education.
As an SFPS member, B.H.M.S. is a certified Swiss private school offering high-quality education to both national and international students, contributing to Switzerland's global educational and research reputation.
H.M.S. collaborates with Switzerland Tourism to promote Switzerland as a leading destination for tourism and conferences.
ENTRY REQUIREMENTS FOR B.H.M.S. PROGRAMS
Minimum 17 years of age
Completion of at least 11 years of secondary education
English language skills at IELTS 5.0 or equivalent
Minimum 18 years of age
Successful completion of a Diploma (or equivalent)
English language skills at IELTS 5.5 or equivalent
Minimum 19 years of age
Completion of B.H.M.S. Higher Diploma (or equivalent)
Non-native English speakers require IELTS 6.0 or equivalent
Bachelor Degree in any discipline or B.H.M.S. PG Diploma or RGU Graduate Certificate
IELTS 6.0 level or equivalent
Bachelor Degree in any discipline
2-3 years of work experience
IELTS 6.0 level or equivalent
Associate Degree or equivalent
2-3 years of work experience
IELTS 5.0 level or equivalent
SWISS INTERNSHIP: INTEGRAL TO YOUR EDUCATION
At B.H.M.S., industry training is a fundamental part of your study program. We offer carefully selected training assignments in renowned Swiss hospitality venues, known globally for their value in kickstarting your career.
You'll have the opportunity to gain paid work experience in a Swiss hospitality venue during your early career stages.  Throughout your industry training, B.H.M.S. provides full-time support through an Industry Training Coordinator. This dedicated resource is focused on ensuring you have the best learning experience during your training period.
Industry training salaries in Switzerland are negotiated between employers and the Federal Employee Union, currently set at CHF 2,303 per month gross or CHF 2,500 per month when averaged with a portion of a 13th salary, provided the student fulfills the work contract satisfactorily. From this salary, students may need to cover room and board expenses and taxes. The average net income typically ranges from CHF 1,200 to CHF 1,400 per month.
B.H.M.S. Enrollment Process
Complete the application form and submit necessary documents to a BHMS Representative.
Receive a digital Letter of Acceptance (LOA).
Make the required reservation fee payment to the BHMS bank account.
Receive the original LOA and receipt via courier.
Apply for your visa at the Swiss Embassy in your hometown.
Notify BHMS or the BHMS Representative upon receiving Visa Confirmation.
Submit the remaining balance and obtain your visa stamp.
Be greeted at Zurich airport and transferred to the BHMS campus in Lucerne.
Premier Partners: Internship
Marriott Courtyard, Zurich
Marriott, Zurich
Mövenpick Hotel Zurich Airport, Zurich
Crown Plaza Hotel, Zurich
Hotel Savoy, Zurich
Carlton Hotel, St. Moritz
Hotel La Réserve, Geneva
NH Rex Hotel, Geneva
Hotel Warwick, Geneva
Grand Hotel Europe, Luzern
Astoria Hotel, Luzern
Hotel Terrace, Engelberg
Continental Park Hotel, Lugano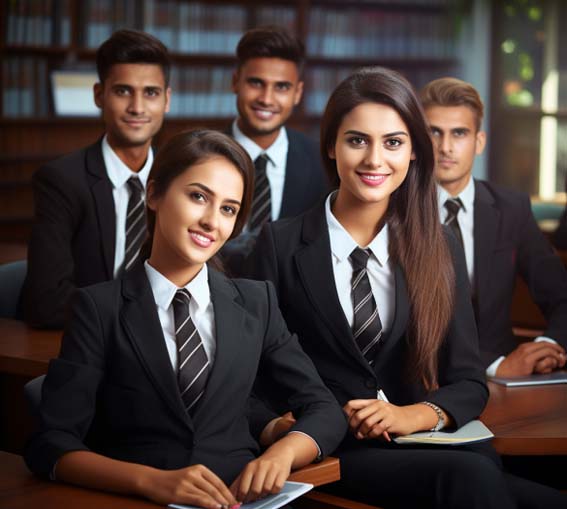 Your Path to Success After Graduation
Hilton Hotels & Resorts, London, UK
Kempinski Hotel Mall of the Emirates, Dubai
Renaissance Cruise Port Hotel, Fort Lauderdale, USA
Amari Group
Marriot Harbor Beach, Fort Lauderdale, Florida, USA
The Peabody, Memphis, USA
Hilton Park Lane, London, UK
Courtyard, Hongkong Sha Tin
Gaylord Opryland Resort & Convention Center, Nashville, USA
Athénéé Palace Hilton, Bucharest
Mövenpick Resort & Spa, Phuket, Thailand
Centara Hotel & Resorts, Thailand & Maldives
Embassy Suites by Hilton Tampa Brandon, Tampa, USA
Ramada Brussels Woluwe
W Hong Kong
WORLDWIDE SUCCESS STORIES
Discover a world of career opportunities with Masterwork, owned by B.H.M.S. Offering global placements to B.H.M.S. graduates from BA, PGD, culinary, or MBA programs.
BHMS collaborate with international placement agencies, specializing in connecting graduates with opportunities across Europe, Asia, and North America. Our services include interview preparation, video resumes, job prospecting, and assistance with employment documentation and visa applications.
B.H.M.S. actively participates in career fairs, providing graduates with a gateway to global career opportunities.