Study in Germany - A Gateway to Global Education and Career Success
Germany has become a preferred destination for international students, particularly from India, due to its rich cultural heritage, technological advancements, and world-class education system. If you are an Indian student considering studying abroad, Germany offers numerous opportunities for academic and personal growth.
The German Education System: Public and Private Institutions
Germany provides a diverse range of educational institutions, both public and private, each with its own distinct advantages. Public universities, funded by the government, offer affordable tuition fees, making them accessible to international students. Private universities, on the other hand, offer specialized programs and smaller class sizes, ensuring personalized attention.
Job Opportunities for Indian Students
Germany's strong economy and favourable post-study work policy attract international graduates, providing ample job opportunities, especially in sectors facing skill shortages.
Importance of Learning the German Language
While many German universities offer programs in English, learning the German language can significantly enhance your experience and open up more opportunities. Proficiency in German facilitates better integration into society and improves job prospects.
Popular Academic Disciplines for Indian Students
The academic landscape in Germany caters to the diverse interests of Indian students. Popular focus areas include engineering, technology, computer science, business management, medicine, natural sciences, and social sciences.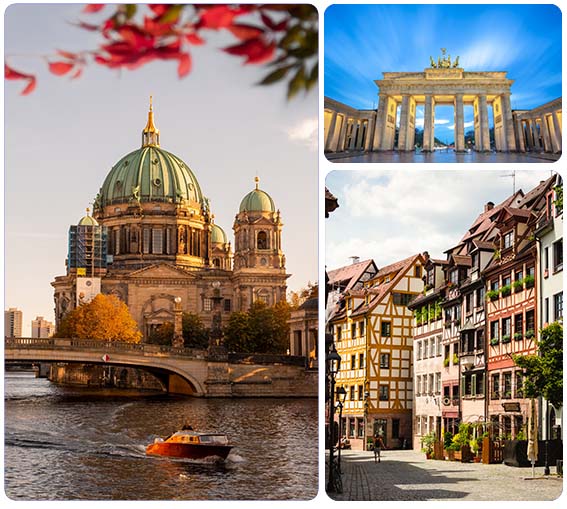 Overview of German Universities and Educational Institutions
Germany boasts prestigious public universities like Heidelberg University and the Technical University of Munich, as well as private institutions like WHU – Otto Beisheim School of Management. Additionally, there are research institutes and vocational schools offering diverse educational opportunities.
Study Programs in Germany
Germany offers various study programs, including Ausbildung (dual education system), short-term programs, pathway options, undergraduate programs, postgraduate programs, research opportunities, nursing, and midwifery programs, as well as MBBS and other medical undergraduate programs.
Documentation and Admission Process
To study in Germany, Indian students must follow a structured admission process and fulfill specific documentation requirements. Indian degrees & other Documents may require APS (Akademische Prüfstelle) certification.
Pre-Study Programs for Indian Students
For students whose academic qualifications do not directly meet German university standards, pre-study courses (Studienkolleg) are available to bridge the gap and prepare them for higher education.
Stay-Back Period, Work Status, and Living Expenses
Germany offers a post-study work permit of 18 months, allowing students to stay back and seek employment after completing their studies. Students can work part-time during their studies (120 full working days in a year and 240 half working days) to support themselves financially. Understanding the living expenses is crucial for budgeting purposes.
In Germany, Indian students must open a "Blocked Account" as part of their student visa application. This special bank account requires a minimum deposit (around €10,236) to cover living expenses during their stay. Students can withdraw a fixed monthly amount (approximately €853) for living costs. It's essential to check the latest requirements from the German embassy or consulate for accurate information before applying for a student visa.
Accommodation Requirements and Statutory Formalities
Students can choose between university hostels and private accommodations. It is essential to plan and secure accommodation well in advance. After arriving in Germany, students need to complete various legal formalities, such as registering with local authorities and obtaining a residence permit.
Tips for Academic and Career Success
To excel academically and increase employability, students are advised to actively engage in university life, network, participate in internships, and stay updated with industry trends.
Studying in Germany offers a unique blend of academic excellence, cultural exposure, and promising career prospects. Embrace this enriching experience, and as an Indian student, lay a solid foundation for your future success. With meticulous planning and determination, your journey of studying in Germany can be both rewarding and transformative.
Ausbildung (Dual Education) Programs:
Dual Vocational Training Programs: Combines theoretical education with practical training in various fields, such as engineering, IT, healthcare, and more.
Mechatronics Technician (Mechatroniker):
Industrial Mechanic (Industriemechaniker):
Electronics Technician (Elektroniker):
Construction Technician (Bautechniker):
IT (Information Technology):
IT Specialist (Fachinformatiker):
Computer Science Expert (Informatikkaufmann):
IT System Electronics Technician (IT-Systemelektroniker): Healthcare:
Health and Nursing Care Assistant (Gesundheits-
Medical Assistant (Medizinische Fachangestellte):
Dental Technician (Zahntechniker):
Hotel and Restaurant Management (Hotelfachmann/Hotelfachfrau):
Office Management Assistant (Bürokaufmann/Bürokauffrau):
Bakery and Pastry Arts (Bäcker/Konditor):
Hairdressing and Cosmetology (Friseur/Kosmetiker):
Carpentry (Zimmerer):
Retail Salesperson (Verkäufer/Verkäuferin):
Carpentry and Woodworking:
Cabinetmaker (Tischler):
Wood Machinist (Holzmechaniker):
Parquet and Flooring Installer (Parkettleger):
Timber and Construction Technician (Holz- und Bautentechnik):
Plumbing and HVAC (Heating, Ventilation, and Air Conditioning):
Plumber (Klempner/Sanitärinstallateur):
Heating and Air Conditioning Technician (Heizungs- und Lüftungsbauer):
Pipe Fitter (Rohrleitungsbauer):
Electrical Technician (Elektrotechniker):
Electronics Installer (Elektroniker für Geräte und Systeme):
Building Automation Technician (Gebäudeautomationstechniker):
Welder (Schweißer):
Painter and Decorator (Maler und Lackierer):
Bricklayer (Maurer):
Concrete Worker (Betonbauer):
Landscaping Technician (Gärtner):
Florist (Floristin):
Metalworker (Metallbauer):
Tailor (Schneider):
Upholsterer (Polsterer):
Locksmith (Schlosser):
Health and Nursing Care Assistant (Gesundheits- und Krankenpflegehelfer):
Medical Assistant (Medizinische Fachangestellte):
Dental Technician (Zahntechniker):
Dental Assistant (Zahnmedizinische Fachangestellte):
Paramedic (Rettungsassistent):
Physiotherapy Assistant (Physiotherapieassistent):
Occupational Therapy Assistant (Ergotherapieassistent):
Medical Laboratory Assistant (Medizinisch-technischer Laboratoriumsassistent):
Radiology Technician (Medizinisch-technischer Radiologieassistent):
Pharmacist Assistant (Pharmazeutisch-kaufmännischer Angestellter):
Hotel Specialist (Hotelfachmann/Hotelfachfrau):
Restaurant Specialist (Restaurantfachmann/Restaurantfachfrau):
Event Management Assistant (Veranstaltungskaufmann/Veranstaltungskauffrau):
Travel Agent (Tourismuskaufmann/Tourismuskauffrau):
Travel and Tourism Specialist (Tourismusfachkraft):
TTelecommunications Electronics Technician (Fachinformatiker für Systemintegration):
IT System Electronics Technician (IT-Systemelektroniker):
Telecommunications Installer (Fachkraft für Telekommunikationstechnik):
Professional Cook (Koch/Köchin):
Baker and Pastry Chef (Bäcker/Konditor):
Logistics Specialist (Fachkraft für Lagerlogistik):
Freight Forwarding and Logistics Services Specialist (Kaufmann/Kauffrau für Spedition und Logistikdienstleistung):
Supply Chain Management Assistant (Fachlagerist/Fachlageristin):
Sales Specialist (Kaufmann/Kauffrau im Einzelhandel): Teaches skills in retail sales, customer service, and merchandising.
Wholesale and Foreign Trade Specialist (Kaufmann/Kauffrau im Groß- und Außenhandel):
E-commerce Specialist (Kaufmann/Kauffrau im E-Commerce):
Courier and Delivery Services Specialist (Fachkraft für Kurier-, Express- und Postdienstleistungen):
Parcel Service Specialist (Fachkraft für Kurier-, Express- und Postdienstleistungen):
Public Administration Specialist (Verwaltungsfachangestellter/Verwaltungsfachangestellte):
Public Health Worker (Gesundheits- und Krankenpflegehelfer):
Social Services Assistant (Sozialassistent/Sozialassistentin):
Landscape Gardener (Gärtner/Landschaftsbau):
Nursery Gardener (Gärtner/Baumschule):
Florist (Floristin): Trains students in flower arranging, floral design, and running a flower shop.
Automotive Technician (Kfz-Mechatroniker):
Vehicle Painter (Fahrzeuglackierer): Focuses on automotive painting and refinishing techniques.
Vehicle Electrician (Kfz-Elektriker):
Automotive Salesperson (Automobilkaufmann/Automobilkauffrau):
Professional Driver (Berufskraftfahrer):
Logistics Specialist (Fachkraft für Lagerlogistik):
Traffic Control Assistant (Verkehrshelfer):
Freight Forwarding and Logistics Services Specialist (Kaufmann/Kauffrau für Spedition und Logistikdienstleistung):
Talk to Our Experts
Contact us with as many details as possible so that we can provide you with the best possible support.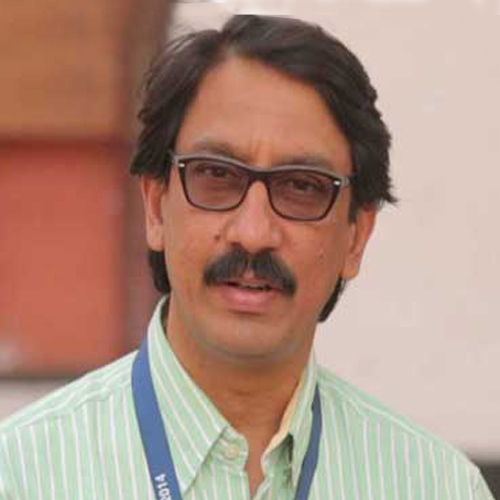 Dr. Venu Vasudevan
Hearty congratulations to Johny and team Intersight! Over the years, I have watched the company grow and expand it's operations, thanks to Johny's hard work and vision. And I've observed Johny develop into an outstanding and passionate leader and ambassador for the sector. Here's wishing you the best for the next phase!