13

Feb, 2023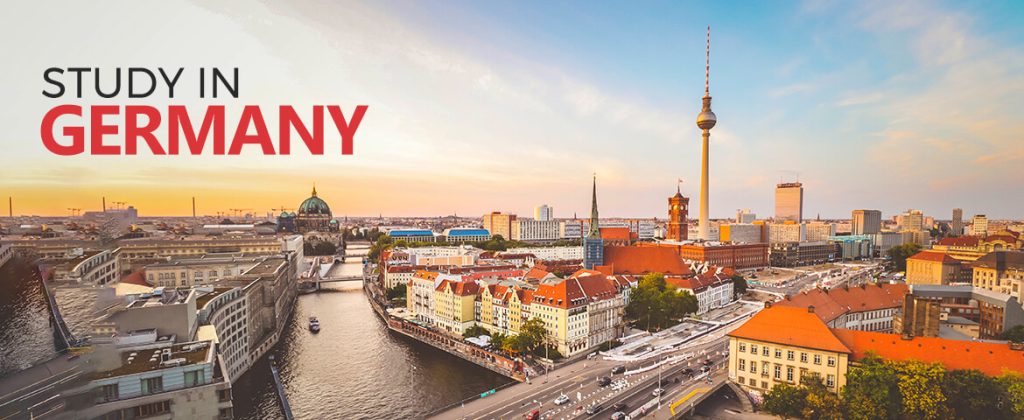 Studying in Germany is a great opportunity for international students who want to receive a world-class education in a multicultural and diverse environment. With its strong education system, low tuition fees, and wide range of study programs, Germany has become a popular destination for students from all over the world. However, before making the decision to study in Germany, there are several important factors to consider.
Essential information regarding the availability of free education in Germany
Education System: Germany is known for its high-quality education system, particularly in the fields of science, technology, engineering, and mathematics. With over 400 universities and institutions, there is a wide range of study programs available, including undergraduate and graduate programs in a variety of fields. In recent years, many universities have begun offering courses taught in English, making it an accessible option for non-German speakers. The German education system is known for its strong focus on research, innovation, and practical application, providing students with hands-on experience and a well-rounded education.
Tuition Fees: Unlike other countries, tuition fees in Germany are relatively low, with most universities charging a nominal fee of around 250 euros per semester. This is a significant advantage for international students who are looking to save on the cost of tuition. Additionally, there are numerous Study Abroad Scholarships available to help cover the cost of tuition and living expenses, making studying in Germany an affordable option for many students.
Language Requirements: While many Study in Germany programs are taught in English, students should be aware that proficiency in German is often required for entry into certain programs, particularly at the undergraduate level. For students who do not speak German, it is recommended to take language courses before coming to Germany or to start learning the language as soon as possible after arrival.
a) English medium courses in German universities: Many German universities offer courses in English, making it easier for international students to study and understand the course content. The number of courses taught in English has been increasing in recent years due to the growing number of international students studying in Germany. English-taught courses are available across a wide range of disciplines, including science, engineering, social sciences, medicine, and more. Some universities even have entire English-taught degree programs. It is important to check with the individual university to see what courses are available in English and what the language requirements are.
b) German language is mandatory for English medium Students?: No, knowledge of the German language is not necessarily mandatory for students studying English medium in German universities. However, having some knowledge of the German language can be beneficial for international students in terms of communicating with local people, navigating the city, and participating in cultural activities. Additionally, some universities may require a minimum level of German proficiency for certain courses or programs that are taught in German. Therefore, it is always advisable for international students to have at least a basic understanding of the German language before studying in Germany.
c) How to Study the German Language: Many German universities offer German language courses for international students. These courses are designed to help students improve their language skills and integrate into the local culture. The courses are usually free or available at a low cost and take place during the semester or in the evenings. In addition, some universities also offer language classes specifically for international students, which are a great opportunity to learn the language and meet other students from different countries. It is recommended to start studying German before or as soon as you arrive in Germany to make the most of your time in the country.
d) Study Abroad Student Accommodations: Most universities in Germany offer on-campus housing options, including student dormitories and apartments. Off-campus housing is also widely available but can be more expensive. It is important to start looking for accommodation early, as the competition for student housing can be high, particularly in larger cities.
e) Work Opportunities: International students are permitted to work part-time while studying in Germany, but should be aware that finding a job can be challenging. It is recommended to start looking for work early, as the competition for part-time jobs is high. Additionally, students should be aware of the language requirements for certain jobs, as proficiency in German is often required.
f) Health Insurance: All international students in Germany are required to have health insurance. There are two options: a private health insurance policy, or a state-funded policy. The cost of the state-funded policy is generally lower, but private insurance may offer more comprehensive coverage. It is important to compare the costs and benefits of both options and to select the one that best suits the individual student's needs.
g) Cost of Living: The cost of living in Germany can vary depending on the location and lifestyle of the student. However, on average, students can expect to pay around 800-1,000 euros per month for living expenses, including accommodation, food, and transportation. This may seem high, but it is important to remember that the cost of tuition is low, which can offset some of the expenses associated with living in Germany.
h) Culture and Lifestyle: Germany is a culturally rich and diverse country, offering a wide range of recreational and cultural activities. From museums and theaters to parks and outdoor activities, there is something for everyone in Germany. Studying in Germany is also an opportunity to experience a new way of life and to immerse oneself in the country's rich history and cultural heritage. With its bustling cities and charming towns, Germany offers a unique and exciting experience for international students.
i) APS Certification: APS (Attestation of equivalence of foreign professional and academic qualifications) is a certification required for Indian students who have completed their professional or academic studies outside of India and want to pursue further studies or work in Germany. This certificate is issued by the German embassy in India and attests to the equivalence of foreign qualifications with German qualifications. The APS certification is a mandatory requirement for admission to German universities, and it is essential for Indian students to obtain this certificate before applying for higher education in Germany. The process for obtaining an APS certificate typically involves submitting educational documents, such as transcripts and degree certificates, to the German embassy in India for assessment and approval.
In conclusion, studying in Germany offers excellent opportunities for students who are seeking a high-quality education, flexible study options, and good job prospects. Students who are keen to pursue higher education in Germany can avail of the services of Study Abroad Consultant Germany to identify the top-ranking universities in Germany and Public Universities that provide Free Education in Germany.