8

Feb, 2023
Study in Germany: A Land of Ideas And Innovation with High-Quality Education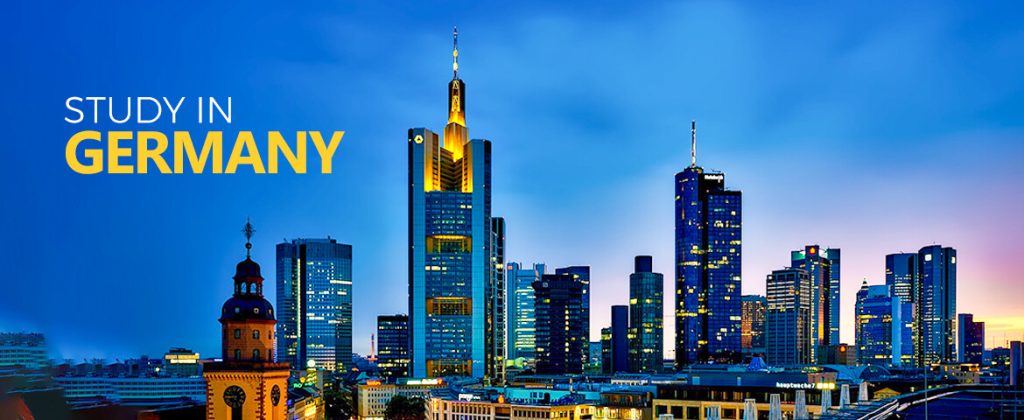 Germany is a country known for its innovations and creativity, and its education system is no exception. With its world-renowned universities, Germany is a popular destination for international students seeking a high-quality education. Whether you're interested in pursuing an undergraduate or graduate degree, there are many benefits to studying in Germany.
Low or No Tuition Fees & Accessibility
One of the most attractive aspects of studying in Germany is the low or no tuition fees at universities, especially in the public sector. This makes education more accessible for students, regardless of their financial background. Moreover, students can study in a welcoming and inclusive environment, where diversity is celebrated.
If you're an international student, you'll need a Schengen visa to study in Germany. This is a standard visa for countries within the European Union, and it's relatively easy to obtain. Additionally, students have the option of studying without IELTS or with IELTS and a justification for a gap in education. This flexibility makes studying in Germany accessible to a wider range of students.
High Quality of Education & Career Opportunities
In terms of education quality, Germany is renowned for its high-quality programs and rigorous standards. Students can expect to receive a world-recognized degree that will open doors for their future careers. In addition to this, students are encouraged to work part-time while they study, which provides them with practical experience and financial stability. This also allows them to build their network and learn from professionals in their field.
For those students who are married or have a partner, the good news is that their spouse can accompany them during their studies. This is a great opportunity for students to have support from their loved ones, and for spouses to build their own networks and explore the local culture.
Germany is home to some of the world's top-ranked public universities, and students have access to a wide range of programs, from science and engineering to humanities and social sciences. Whether you're interested in pursuing an undergraduate or graduate degree, you're sure to find a program that aligns with your goals and interests.
Permanent Residency options and Financial Aid
Once you've completed your studies in Germany, you'll have the opportunity to stay for up to 18 months to look for work and gain practical experience. This is a valuable time for students to further develop their skills and make connections in their field. Furthermore, Germany is known for its good job prospects, with a high visa success rate for students.
For students who are interested in studying in the English medium, Germany offers a variety of programs taught entirely in English. This makes it easier for students to adjust to their new environment and to study effectively. Furthermore, students can choose from a wide range of UG and PG courses at both public and private universities.
In terms of scholarships and financial aid, there are merit-based scholarships available for students who wish to study in Germany. This support can help students to finance their studies and to focus on their academic goals. Additionally, for those students who are interested in obtaining Permanent Residency (PR) after completing their studies, this is also a possibility in Germany.
In conclusion, studying in Germany is a great opportunity for students who are seeking a high-quality education, flexible study options, and good job prospects. With its low or no tuition fees, 100% English teaching degree programs, and supportive environment, Germany is an ideal destination for students who want to empower their future and achieve their goals.
At Intersight Overseas Education, we provide extensive support services and have extensive experience and partnerships with top universities. This gives students the confidence to achieve their goals in study abroad consultancy, guidance, and facilitation, and to choose the best learning opportunities worldwide. Our partnerships with major universities and institutions in Germany offer exceptional customer service, making us one of the best overseas education consultancies for Germany.
We help students identify the right public/private universities, choose courses, apply for study abroad scholarships, obtain overseas education loans, receive admission assistance, and more. Additionally, we offer services such as student visa consultancy, airport pickup, study abroad student accommodations, international flight bookings, etc.